AlphaESS Makes a Splash at the Future Energy Show Philippines with SMILE-G3 Energy Storage System
Manila, Philippines, May 16, 2023 -- AlphaESS marked its presence as a key exhibitor at the Future Energy Show Philippines at the SMX Convention Center Manila. The renowned event brought together over 6,000 attendees and 150+ industry-leading exhibitors, all converging to share and explore the cutting-edge technology shaping the future of energy.
During the expo, AlphaESS introduced the powerful SMILE-G3 Energy Storage System—the "Almighty Knight" of energy storage. This innovative system, a local hot-seller in the Philippines, features a 5kW hybrid inverter, a 10kWh battery module expandable to 60.5kWh, and advanced FCAS for precise data capture. Its unique grid-forming function ensures uninterrupted solar PV system operation during grid disruptions, promoting energy independence.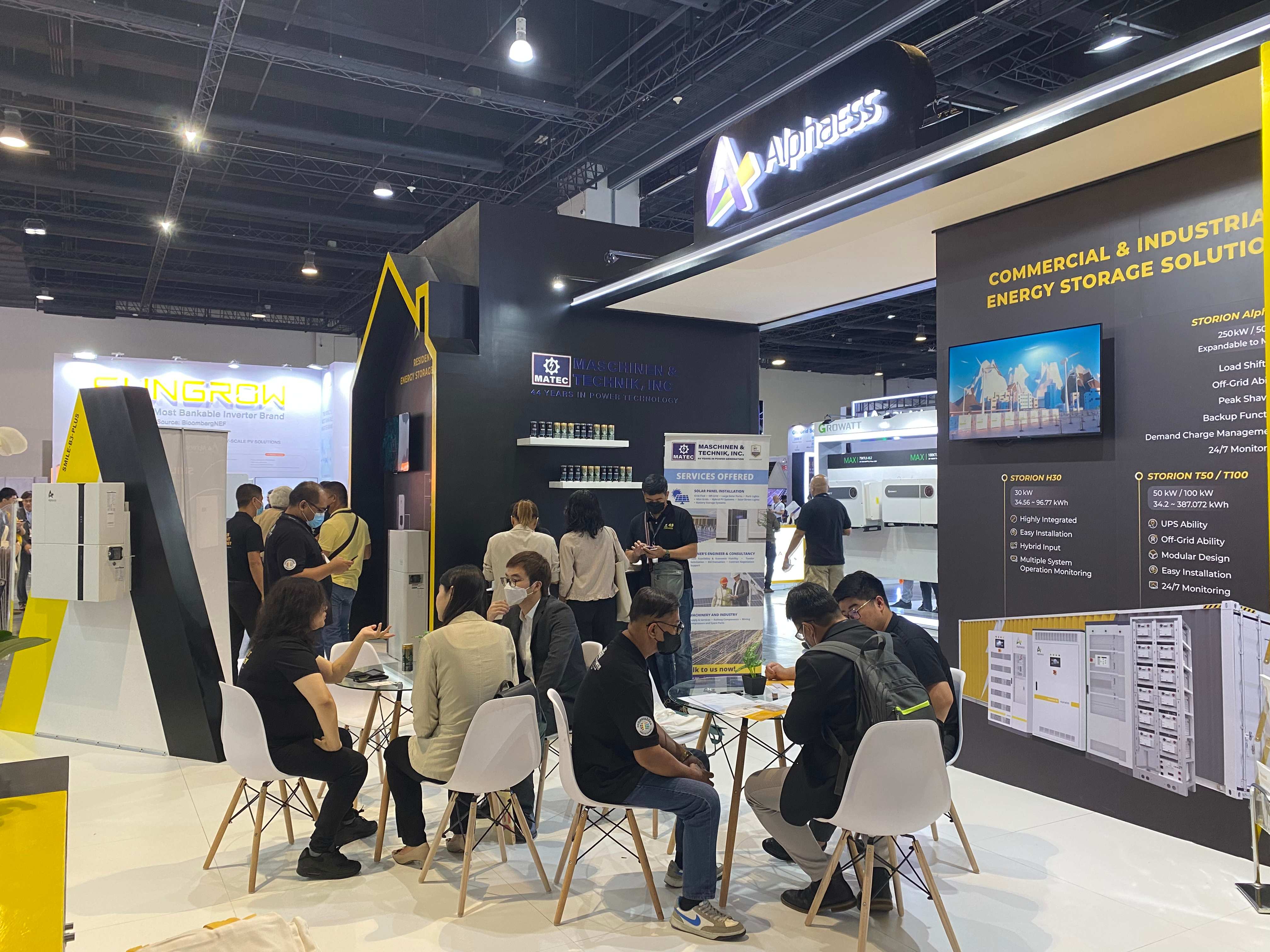 AlphaESS also showcased its STORION-T50&100, STORION-H30, and Alpha-CS systems for the commercial sector. The STORION-T50/T100, with a modular design and a battery capacity of 34.4 kWh to 2073.6 kWh, supports off-grid mode and includes a UPS function, ensuring reliable power for critical loads. The STORION-H30, a 30kW system designed for small businesses, offers project-based energy demand customization, on-grid and off-grid operations, and easy plug & play battery module installation.
The company's booth attracted large crowds, underscoring market readiness for advanced energy storage solutions. AlphaESS's technical seminar introducing the SMILE-G3 system received an enthusiastic response.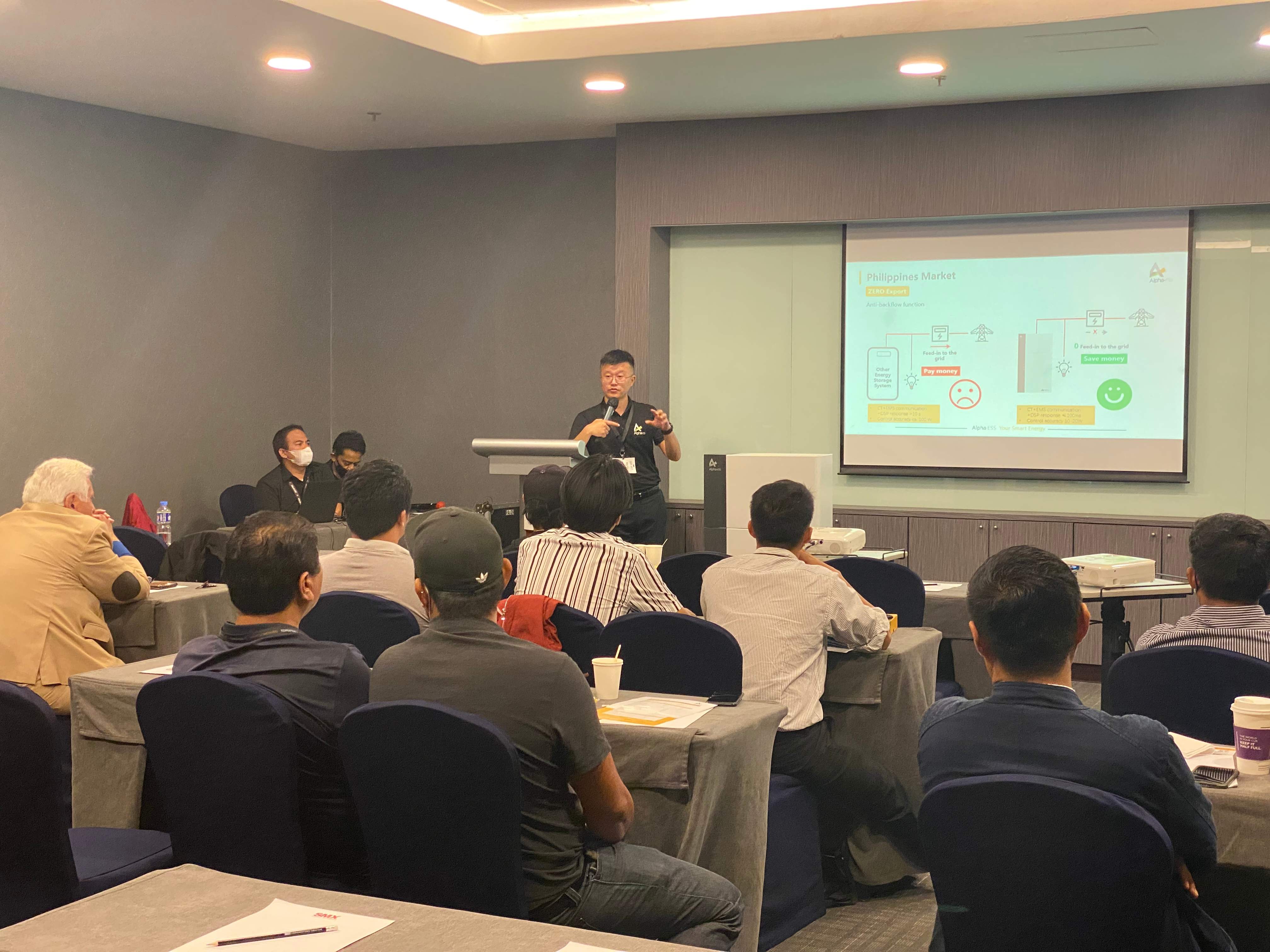 AlphaESS has made significant strides in the Philippines' renewable energy sector by establishing close collaborations with prominent local installers such as MATEC Solar Power. These partnerships have contributed to the successful completion of several residential and commercial projects, further solidifying AlphaESS's mission to expand its presence in the Philippines and shape the nation's energy landscape.
Driven by its unwavering commitment to fostering the renewable energy sector, AlphaESS will continue to invest in innovative technologies and superior customer service. It aims to provide sustainable and efficient energy solutions to households and businesses, championing a greener and more sustainable future for all.